Herman C. Newcomb Jr
August 25, 1924 -
August 24, 2013
Herman's Obituary
Herman Carter Newcomb, age 88, passed away on Saturday, Aug.24, 2013. He was born Aug.25, 1924, the only child of the late Herman and Alberta Newcomb, in Martha, OK, attended Altus High School, moved to Wichita, KS in 1941 and graduated from a local business college. Drafted to serve in the US Army during WWII in 1943, he participated in the invasion of the Phillipines and was discharged in 1946 when the war ended. He returned to Wichita to continue his 40-year career with Vickers Petroleum where he would eventually retire to enjoy square-dancing, Health Strategies fitness center and Grace Presbyterian Church. Family was always the priority, and he especially loved interaction with all children.
Herman was predeceased by his beloved wife of 64 years, Billye (Sweet) Newcomb, in 2011, and daughter-in-law, Helen (Easton) Newcomb. He leaves loving memories to be cherished by his children, Ron Newcomb of Redmond, Wash.; son, Eric (Rick and Mary Jo) Newcomb of Tucson, AZ; daughter, Gayla (Rich) Divelbiss of Middleton, Wis; 5 grandchildren and 4 great-grandchildren.
The family suggests that memorials be made to Attic Angel Place, 8301 Old Sauk Road, Middleton, WI 53562; or Agrace HospiceCare, 5395 E. Cheryl Parkway, Madison, WI 53711. We would like to express our sincerest thanks to both of these organizations for the special care, love and dignity they gave to Herman.
"Dad, how consoling to think of you and mom together again, and it's five o'clock somewhere!"

Add or view memories
Memories of Herman
Duane L. Jacksoln
Sep 27, 2013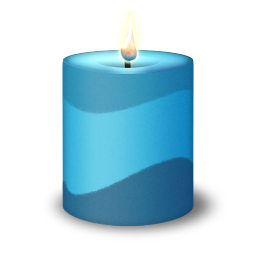 Just found out about Herman's graduation to departing this earth to spend eternity with his Heavenly Father. He and Billye were like a second set of parents to me when I was living in Wichita. Ron, Mike Bogue and I used to hang around together and Ron's parents were always cordial, loving and kind. I miss them both but look forward to spending eternity with them.
Beltran Family
Sep 4, 2013
Our heartfelt condolences to the Newcomb family. We are sadden to hear of your loss. May you find solace in the love and memories shared together and may God comfort you with the words at Revelation 21:4,5. May you happily look forward to the time God fulfills this promise by means of the resurrection John 5:28,29
Photos & Videos of Herman
Videos
Loading...
Photos
Loading...
Healing Registry
Services & Events
No Visitation Info
No Service Info
Subscribe to updates
To receive email notifications when a new memory or photo is added to Herman's online obituary, please enter your information below.
Herman's Monument
Loading...
Services & Events
No Visitation Info
No Service Info
+