Marcia Ellen Berman
February 23, 1962 -
August 2, 2013
Marcia's Obituary
Marcia (Rosenbery) Berman, 51, of Sun Prairie, WI, went to her heavenly home on Friday, August 2, 2013 at Agrace Hospice Center, surrounded by her loving family and friends.

A memorial service will be held at Bethlehem Lutheran Church, 300 Broadway Street, Sun Prairie, WI, on Tuesday, August 6 at 11:30 a.m. with Pastor Charlie Brandt officiating.

Visitation will be held at Cress Funeral Home, 1310 Emerald Terrace, Sun Prairie, WI, on Monday, August 5, 2013 from 4:00 - 7:00 and at the church on Tuesday from 10:00 a.m. until the time of service.

Marcia was born in Clinton, Iowa on February 23, 1962. She graduated from Camanche High School in 1980 and from the University of Northern Iowa in 1985, with a BA in Marketing and Spanish. She met Dan while a student at UNI, and they married on May 23, 1987.

Marcia was an avid athlete, excelling in all sports throughout high school, and she continued to play volleyball and softball with her beloved teams up until a few weeks before her death. She also pursued her passion for percussion. She continued to study percussion through college at UNI and participated in band programs there.

Marcia was blessed with two amazing boys, Ryan, 20 and Allen, 18. Marcia's life was centered on her family - never missing an event that her kids participated in, passionately supporting them in all of their activities. She was heavily involved with the band programs at Sun Prairie High School, notably the Sound of Sun Prairie Band Program. She loved supporting this program and travelling with them. She was the Volunteer of the Year and Grand Marshal of Sun Prairie's Flags of Freedom Parade in 2011.
Marcia was a natural athlete and nowhere was this more evident than her time spent on water skies at Big Sand Lake. Watching her slalom ski was inspiring to everyone, including her children and nephews whom she taught to ski. She loved her time at the lake with her family.

Marcia was never seen without her camera - she loved capturing happy moments and treasured her photos. She loved taking pictures of family activities and while traveling and seeing things, and people are amazed at the pictures she took.

Finally, Marcia worked tirelessly on everything that she did. Marcia will be sorely missed by her family and friends. Marcia's humility, graciousness, and caring nature touched the lives of many.

Marcia is survived by her husband, Dan, sons Ryan and Allen, mother Marilyn Rosenbery (Galena, IL), sisters Sarah Twedt (Mark) and Amy (Kristen), and brothers Brian (Ellen) and Aaron (Joyce). She was preceded in death by her father, Vernon Rosenbery, in March, 2013.

In lieu of flowers, the family asks that contributions be sent to Agrace Hospice Care Center at 5395 East Cheryl Parkway, Madison, WI 53711. (www.agrace.org)


Add or view memories
Memories of Marcia
Chris Delzell
Aug 14, 2013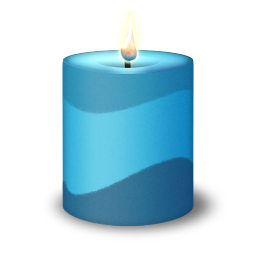 My wife Olga and I are heart broken to hear about the passing of Marcia. Our thoughts and warm wishes go out to Dan, her boys and her families.
Bill Burke
Aug 13, 2013
Marcia was my neighbor and friend at the University of Northern Iowa. I remember her as having a very gentle soul and she was very thoughtful. I am so sorry for Dan and your children that you lost her way too young. God bless you.
Brenda Current Lundin
Aug 6, 2013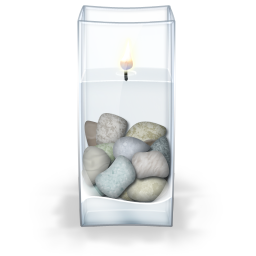 My heart is heavy for your family and close friends of Marcia, she was truly an inspiration to her classmates in Camanche, Iowa Class of 1980! She was a leader in academics and a leader in sports. She didn't say much but she was always there, strong, kind and always that beautiful smile. Maybe a giggle here and there but very quiet. She was always there for everyone. She was a great listener and always was there when you needed her to help with anything, sports, studies anything. She was a star! Now she is one great big Star in heaven shining down on us and her family and friends! You go Marcia............you shine girl! We will never forget your kindness, strong hands and pretty smile.
Miriam Fey
Aug 5, 2013
I am so sorry of your loss and you are in my prayers. Take care and God Bless.
Emmy Caloud
Aug 5, 2013
Words cannot express the pain and loss we all feel with the loss of Marcia. She was a very good friend, mother, wife & sibling as that was very evident in the love that surrounded her in her always and in her final days. I always called her my Go-To Friend, as she would always be willing to Go-To everything! I will miss her dearly and will never forget my forever friend.
Bunny Henry Dickinson
Aug 5, 2013
The entire Henry family from Camnche extends our deepest sympathies to all of Marcia's family.
Kate Holt
Aug 5, 2013
I last saw Marcia at our 30th class reunion. She talked so passionately about her boys and her volleyball, drumming, and tennis. I was stunned at how young she looked-- I even mentioned to Jim that Marcia looked hands down the best of everyone in our class. I attributed that to her work ethic and good clean living. I will always remember Marcia's quiet, classy approach to life. She was one of the kindest souls you could ever meet. She was able to pull off something rare; being competitive and being a winner and not being an aggressive turn off. I am so sorry that this world had to lose you at such a young age. I will never forget you! love, Kate Holt (Goodman)
LaNae Maki
Aug 5, 2013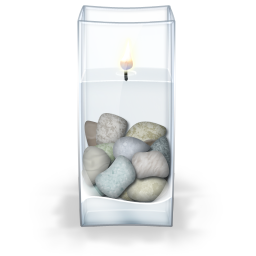 Marcia had a beautiful heart that she shared in many ways. I will always remember the love of the sport, lacrosse, our children played and the time Marcia and I spent on the side lines taking stats and sharing the love of watching our children play. Her passion will live on in the many things her family and friends have embraced through Marcia.
Carol (Jacks) Jewell
Aug 5, 2013
Marcia always had a smile! A smile that could light up the room. She and I were in band together and I spent a lot of time at the Rosenbery house. What a great family! Thinking of you all, and remembering God's promise, that we will all see each other again. Praying for you all.
Amy Rosenbery
Aug 5, 2013

Our beloved Marcia's passing has left a hole in our hearts that will never quite mend - but we have our cherished memories to hold onto and the truth that we will all be together again someday as God promises. - Marcia's sister Amy
DONNA GEORGE BRENDA AND JEFF CURRENTC
Aug 4, 2013
WE ARE ALL SO SORRY FOR YOUR LOSS OF MARCIA .MARCIA WAS ON OUR GIRLS CAMANCHE SOFTBALL TEAM IN 1976 AND HELPED US WIN THE 1976 CHAMPIONSHIP SHE WAS A TEAM PLAYER. IM SURE HER FATHER WAS WAITING FOR HER AND SHE IS IN GOOD HANDS WE ARE ALL PRAYING FOR YOUR FAMILY SHE WILL BE WATCHING DOWN ON ALL OF YOUS LOVE THE CURRENTS
Michael Cramer
Aug 4, 2013
I will always have fond memories of our teen years at Trinity Lutheran Church Youth Group. Marcia was always a bright and enthusiastic person. Gods speed
Steve and Nancy Ring
Aug 4, 2013
we have met Marcia a few times with Jerry and Elaine we live in Scottsdale. What a delightful person. She enjoyed life to the fullest. Remember how she loved seeing new places and taking pictures of those places and then to have a nice cool beer. Yes she was taken way to soon and we ask why. We know in our hearts she is in heaven with the loved ones who had gone before her and now you have an angel watching over you. Are hearts are so saddened and we just wanted you to know how our prayers and thoughts are with your family and friends. Gods Blessings to you all. We will see you in heaven Marcia.
Lori (Goodman) Pranger
Aug 4, 2013
I remember Marcia as very kind and sweet young lady on the Camanche basketball team. I pray for her family and friends at this time, especially Sarah who was in my class at Camanche. Sincerely Lori pranger
Sabra "Huetter" Petersen
Aug 4, 2013

My heart aches for the family of this amazing woman. I too ache for the loss of a great friend. She truly made a difference in my life and I will forever be grateful for having known her, experiencing her tender loving nature and being grateful for the guidance she gave me as a classmate and fellow athlete. Although we taunted each other on which sport was better (Tennis or Track) we shared a mutual respect. I love you Marcia and I know that you are in fact an Angel in Heaven as you sure were on Earth. I thank God he shared you for as long as he did!
Sarah Rosenbery Twedt
Aug 3, 2013
My dear Marcia,

You will always be a treasure in my heart. You have brought so many people so much joy. I know you are with Dad and the rest of the gang in heaven. You will be with me as inspiration forever - and no - I will never be able to water ski like you did! With love forever, your "older" sister, Sarah
Sara & Scott Dreyer
Aug 3, 2013

You are always with us. We will make sure the boys follow the right path (and Dan too) Love you Sara & Scott

Photos & Videos of Marcia
Videos
Loading...
Photos
Loading...
Healing Registry
Services & Events
Visitation

Monday, Aug 5, 20134:00 PM - 7:00 AM

Cress Funeral Home
1310 Emerald Terrace
Sun Prairie, Wisconsin 53590



Map & Driving Directions
Visitation

Tuesday, Aug 6, 201310:00 AM - 11:30 AM

Bethlehem Lutheran Church
300 Broadway Drive
Sun Prairie, Wisconsin 53590



Map & Driving Directions
Service

Tuesday, Aug 6, 201311:30 AM

Bethlehem Lutheran Church
300 Broadway Drive
Sun Prairie, Wisconsin 53590



Map & Driving Directions
Subscribe to updates
To receive email notifications when a new memory or photo is added to Marcia's online obituary, please enter your information below.
Marcia's Monument
Loading...
Services & Events
Visitation
Cress Funeral Home
August 5, 2013, 4:00 PM - 7:00 AM
Visitation
Bethlehem Lutheran Church
August 6, 2013, 10:00 AM - 11:30 AM
Service
Bethlehem Lutheran Church
August 6, 2013, 11:30 AM
+