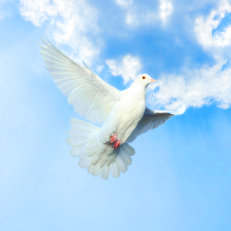 Frederick W. Coan
October 7, 1952 -
June 20, 2013
Frederick's Obituary
Stoughton- Frederick W. Coan, age 60, passed away on Thursday, June 20, 2013 at Mercy Hospital in Janesville surrounded by his family. He was born in Fall City, Nebraska on October 7, 1952 to Richard and Annabelle Coan. After the death of his father Fred was raised by his mother and step father, Edward G. Cnare. He graduated from Ogden High School and attended Gonzaga and St. Thomas Universities. On May 24, 1975 Fred married Katheryn Keuper. He worked as an insurance agent in Madison and most recently owned his own business, Vista Benefits. Fred was an active member of Covenant Lutheran Church. He enjoyed spending time with his family, especially his daughters and grandson. Fred is survived by his wife, Katheryn; two daughters, Courtney and Kirsten; grandson, Jeffery; sister, Victoria Coan; and many relatives and friends. He was preceded in death by his parents; step father; and sister, Marianne Coan. Memorial services will be held at 11:00 AM on Monday, June 24, 2013 at Covenant Lutheran Church, 1525 N. Van Buren Street, Stoughton, with Rev. Mark Petersen officiating. Friends and relatives are invited to a luncheon, immediately following the services, in the church fellowship hall. Private burial will take place at a later date. Friends may greet the family from 9:00 AM until the time of services Monday at church. The family would like to extend a special thank you to the staff of Mercy Hospital ICU and to the Fontana EMT's.
Cress Funeral Service
206 W. Prospect Street
Stoughton, WI 53589
(608) 873-9244
Add or view memories
Memories of Frederick
Amie Edgington
Jun 24, 2013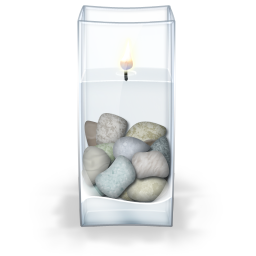 My heart goes out to Fred's family. I cannot imagine what you are all going through. Thoughts and Prayers to you all.
Rich Birrenkott
Jun 24, 2013
I first met Fred a number of years ago (maybe 30) at a WI Association of Health Underwriters conference. He came and welcomed me as a new member and we became friends. I appreciated that fact as it showed to me the true character of Fred and his willingness to help those around him. Thanks for the friendship Fred and I will pass it along.
Victoria Coan
Jun 22, 2013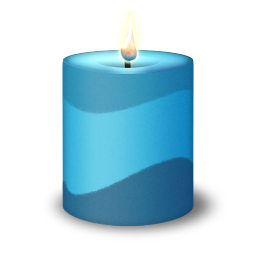 Me again, with a thought for those that knew and cared for my brother. Remember his sense of humor? Well, watch for the little signs. Life after death, yes! And if you pay attention, you will experience "odd" maybe even "wierd" things. Fred will say hello. Hugs to you all.
Victoria Coan
Jun 22, 2013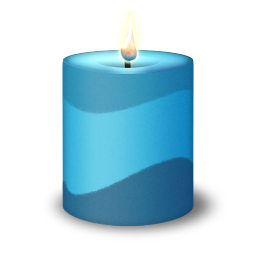 How do I say goodbye to my younger brother? I won't. I have 60 years of memories and he will live forever in my heart. Until he welcomes me home.
Eric Dalrymple
Jun 21, 2013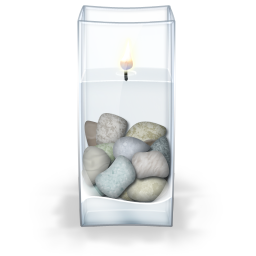 Worked with Fred for 17 years. Went through a lot but we always liked to joke around and I sure loved to pick on him. One time when I got a new cell phone i hide my old one in the back of his office and it would alarm for every calender event and I picked an alarm that sounded like what you hear when a city vehicle is backing up. So I'm at my desk and my computer gives me an alert that I have an appointment and in less than a minute Fred is walking down the hall asking if i can hear that and looking out all the windows at the street. Pretty soon he has people in his office checking his computer trying to figure what is going on. Oh course I tell them all so they don't look to hard to solve the problem. He caught me 2 weeks latter when I tried to sneak back in to grab the phone and recharge it and i had to came clean. He always laughed even when the joke was on him. Well except for that time I accidentally drilled his hand with the one inch spade bit and an 18 volt drill. Not so funny, nor the stitches.

It is hard to lose him now when we finally have some good things to smile and talk about and he is no longer there to share it with. i will miss our talks, and you Fred. Thx for all the memories!!

Hull Family
Jun 21, 2013

Our thoughts and prayers are with you and your family at this time. We are so sorry to hear of Fred's passing.


Jon Rauser
Jun 21, 2013
I came to know Fred through our health insurance trade association; and then, to greatly admire him for his tireless work as our President. He was a true leader and our industry is diminished by his passing.

In the hope that he will be reading this 'memory' from above, I'll offer this more personal note. Several years ago, Fred and Kent Schroeder helped me celebrate a birthday. We happened to be at a conference in San Francisco. Since then, Fred never missed calling me on my birthday, not just to remind me I was still older than him, but to see if I had finally sobered up! I'll miss those calls. Rest in peace, my friend.
Alice O'Connor
Jun 21, 2013
I had the privledge of getting to know Fred as he was stepping down as President of the Wisconsin Association of Health Underwriters. I don't think i ever had a conversation with Fred--- no matter how unpleasant the issue--- that he wasnt laughing or making someone else laugh. He simply had a gift of smiling and making you laugh and ya just felt comfortable being around him. On several occasions we shared our beliefs about a solid walk in Christ and assumed becauses we were such imperfect humans, that we would surely have to do extra good works on earth just to get in a line to get "in." He was other focused and his servant leadership, certainly
with WAHU, is but one example of his selflessness and sense of duty. Now that he is undoubtedly having a beer and wondering how he will talk without swearing for a punctuation mark moment, may he feel as blessed as we all did to know him. Fred often talked about his family and how lucky he felt to have such a rich life. Indeed Fred, you leave a legacy to your children and family members that speaks volumes to the size of your character and the bigness of your heart. We just were not ready for you to leave us quite yet. You will be so missed. It does not yet seem quite real. God's sincere blessings to your spirit and sorrow to your family and friends for the big hole that remains without you to guide us. You are alreayd missed!
Jerry Edgar
Jun 21, 2013
I am very happy to have gotten to know Fred. I am also glad he took a few minutes with me to talk during the Delta Dental meeting at Miller Park only a month ago. It is very sad to lose him.
Paul Perkins
Jun 21, 2013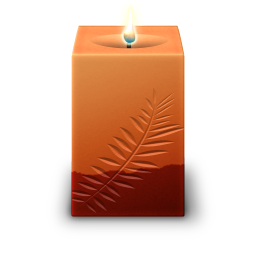 I have known Fred for nearly 20 years and have always had a great deal of respect for him professionally and personally. He was a good friend and is most certainly missed. I will always remember how we golfed together at least once a year and there was always a funny story to follow since neither of us golfed all that well. Fred was a strong Christian and I look forward to seeing him again. Not sure if there is golf in heaven, but if there is, he's finally gonna play well:-). Fred, I miss you buddy and tell God I said hello.
Kent Schroeder
Jun 21, 2013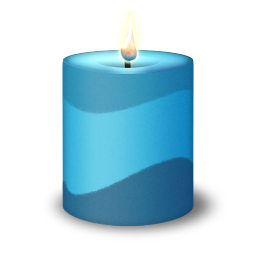 Fred and I shared many great moments together; mostly through the Wisconsin Health Underwriter organization. Fred was a strong advocate for supporting the organization that worked to keep our independent insurance profession alive. Fred would call or stop by my office periodically to chat and sometimes, just relax. He was truly a leader of the health insurance industry and will be deeply missed. I miss him already!
Photos & Videos of Frederick
Videos
Loading...
Photos
Loading...
Healing Registry
Services & Events
Visitation

Monday, Jun 24, 20139:00 AM - 11:00 AM

Covenant Lutheran Church
1525 N. Van Buren St.
Stoughton, Wisconsin 53589



Map & Driving Directions
Service

Monday, Jun 24, 201311:00 AM

Covenant Lutheran Church
1525 N. Van Buren St.
Stoughton, Wisconsin 53589



Map & Driving Directions
Subscribe to updates
To receive email notifications when a new memory or photo is added to Frederick's online obituary, please enter your information below.
Frederick's Monument
Loading...
Services & Events
Visitation
Covenant Lutheran Church
June 24, 2013, 9:00 AM - 11:00 AM
Service
Covenant Lutheran Church
June 24, 2013, 11:00 AM
Order Gifts for Frederick
+