Ruby Lee Jones
June 15, 1953 -
June 12, 2013
Ruby's Obituary
Madison: Ruby Lee Jones, age 59, passed away with her loving husband at her side on Wednesday, June 12, 2013. She was born June 15, 1953 in Mississippi. She moved with her family to Chicago in 1960 where she graduated from Parker High School. She married Robert Jones February 23, 1982 and they moved to Madison in 1994. Ruby is survived by her loving husband Robert, daughter, Aisha Redus; son, Robert Redus II, son -in-law, Lee Robertson, and grandchildren, La'Quita Redus, Andrew Kirk, Robert Redus III, Ka'Juan Redus, Brittany Townson, and La'Niya Robertson. A home going service will be held at 11:00 am on Tuesday, June 18, 2013 at the CRESS CENTER, 6021 University Ave, Madison, WI, 53705, with visitation from 10:00 am until the time of the service. Burial will follow at Forest Hill Cemetery.
Add or view memories
Memories of Ruby
Aimee Hilsenhoff
Jun 18, 2013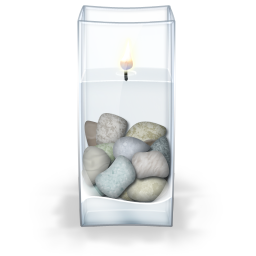 Mrs.Ruby.....oh where to start... I want to say that it was a honor to have you as a friend for many years... I will never forget your charismatic, fun, and bold attitude...that's what made being around you so much fun.!. ;-) You were the life of every party and you wouldn't be complete without your other half, Robert.... The love that y'all have is hard to find these days...just know love never dies... We love you Ruby! May you rest in peace... Ruby, you will be missed.
Photos & Videos of Ruby
Videos
Loading...
Photos
Loading...
Healing Registry
Services & Events
Visitation

Tuesday, Jun 18, 201310:00 AM - 11:00 AM

Cress Center
6021 University Ave.
Madison, Wisconsin 53705



Map & Driving Directions
Subscribe to updates
To receive email notifications when a new memory or photo is added to Ruby's online obituary, please enter your information below.
Ruby's Monument
Loading...
Services & Events
Visitation
Cress Center
June 18, 2013, 10:00 AM - 11:00 AM
Service
Cress Center
June 18, 2013, 11:00 AM
+