Deborah S. Martin
December 20, 1947 -
March 2, 2013
Deborah's Obituary
Deborah S. Martin, age 65, of Madison, died peacefully Saturday afternoon, March 2, 2013. She was a resident at the Ingleside Nursing Home in Mt. Horeb, and was getting all dressed up to go with her husband to the HDSA Re-Prom at The Monona Terrace, an annual event to raise money and awareness for Huntington's Disease.
Born December 20, 1947, Debby was the daughter of Aaron Sugar and Sylvia (Warshaw) Sugar. She graduated from the University of North Carolina Greensboro in 1969 with a major in mathematics. After graduation, she worked as a computer systems analyst with the Wisconsin Department of Revenue until 1980, when she became a full-time mother and homemaker.
In 1986 Debby was diagnosed with Huntington's Disease, a progressive neurological disorder that slowly took away her ability to walk, talk, and eventually even feed herself. Throughout the slow progression of this disease, Debby maintained a positive outlook and refused to let it keep her from doing the things she loved. She became an active member of the Huntington's Disease Society of America (HDSA) and helped start a support group in Madison. Debby loved to bake and never failed to bring cookies and other treats to each meeting. She became an inspiration to everyone who knew her, especially her daughter, who is now a national spokesperson for HDSA.
Her many hobbies and activities included gourmet cooking, arts and crafts, and shopping for others. She always had a gift for everyone and every occasion. She gave the gift of life to her daughter, and the gift of family to her husband. There are no greater gifts than these.
Debby was preceded in death by her father. She is survived by her mother; her husband, George Martin of Madison; her daughter, Shana Martin of Madison; and her brother, Howard Sugar of Libby, Montana.
A visitation will be held from 4:00 pm until 7:00 pm on Wednesday, March 6, 2013 at CRESS CENTER, 6021 University Ave., Madison, WI 53705. A funeral service will be held at 11:30 am on Thursday, March 7, 2013 at CRESS CENTER, 6021 University Ave., Madison, WI, 53705, with visitation from 10:30 am until the time of service.
In lieu of flowers, memorials may be made to the Huntington's Disease Society of America - Wisconsin Chapter. Donation Website: http://www.hdsa.org/wish/widon.html Mailing Address: HDSA-Wisconsin2041 N. 107th Street Wauwatosa, WI 53226.
On Saturday, Debby got all dressed up to go to the Prom, then went to Heaven instead.

Add or view memories
Memories of Deborah
Jean Haefner (Leah's mom)
Mar 11, 2013
Shana, it was so sad to hear of your mother's passing. Our thoughts are with you and your family.
Ginny Bores
Mar 9, 2013
Shana, we were so saddened to hear about the loss of your mom. One is never prepared. Your mom and dad did such a great job in raising you to be the very special person you are. Our thoughts are with you both, Fondly, Ginny and
Dave ( Megan's parents)
Rosemary Lamaestra
Mar 7, 2013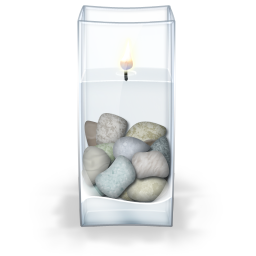 George and Shana, although we have never met, my mother, Pauline Krafft, kept in touch to follow Debbie's progress and to connect you all to the East coast. My heart goes out to both of you and your family - death is not an easy thing for us here on earth, but know that Debbie is watching over you. She is with her heavenly family until we join her. God bless!
Ellen Verstegen
Mar 7, 2013
I did not know Debbie, but I can infer from the character of the man she married and the loving devotion of the daughter she raised, that we would have been great friends as our families are joined by the marriage of Peter and Shana. Thank you, Deb, for the gift that Shana is in our lives. Ellen Verstegen
Sam DeMuth, Logrolling Student
Mar 6, 2013
Shana, George, Peter, I am SO sorry for the loss of your Mother Debby was a great person and She Lead Shana to be one of the best spokesperson there is today Shana, I know that it was/is hard for you, but remember that Jesus Christ is with her and she is watching her young daughter and she is saying, "My Daughter, Shana, did SO much for me when I was Sick, and now it is time for me to help Shana and her Family and Friends grow and live their live to the Fullest I am So Sorry Shana For your Loss

God Bless you and your Family and Loved ones
Cara Hoffert
Mar 5, 2013
Sorrow for your loss. Your devotion and love affected so many people. Blessings to your family.
Roberta Brink
Mar 5, 2013

Shana and Pete,
We thought Debby was getting dressed up to go to a party with her husband and her daughter. However, she had a much bigger party to attend. Jesus was waiting for her...to join Him in heaven and live everlasting without HD to burden her. She looked down on you, Shana, when you were born. She now looks down on you with nothing but joy and pride. She must be so proud of both of you for your accomplishments and desire to fight this thing called HD with all your mind, body, and strength.

My best wishes are with you.
Pat Wolf
Mar 4, 2013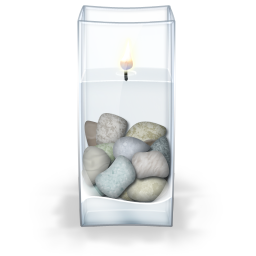 The obituary was a loving and beautiful tribute to your Mom. She sounds like a wonderful woman who enjoyed life. She and your Dad made a great team in raising you Shana. I really hate seeing people I know and love lose someone like this, It's expected yet you are never ready. Take care. I'm sure Marc greeted her at the gates and thanked her for raising such a wonderful young lady, who took the time to chat him up in the pool. Love to you, Pat
Photos & Videos of Deborah
Videos
Loading...
Photos
Loading...
Healing Registry
Services & Events
Visitation

Wednesday, Mar 6, 20134:00 PM - 7:00 PM

Cress Center
6021 University Ave.
Madison, Wisconsin 53705



Map & Driving Directions
Service

Thursday, Mar 7, 201311:30 AM

Cress Center
6021 University Ave.
Madison, Wisconsin 53705


Visitation will be held from 10:30 am until the time of service


Map & Driving Directions
Subscribe to updates
To receive email notifications when a new memory or photo is added to Deborah's online obituary, please enter your information below.
Deborah's Monument
Loading...
Services & Events
Visitation
Cress Center
March 6, 2013, 4:00 PM - 7:00 PM
Service
Cress Center
March 7, 2013, 11:30 AM
+